US Lottery Results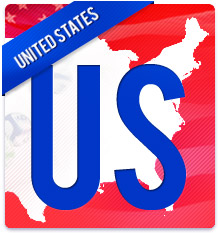 US Lottery Results
Mega Millions and Powerball are the two main US Lotteries played on a national scale.
Mega Millions
The Mega Millions draws take place on Tuesday and Friday nights at 23.00 EST and the numbers are drawn in Atlanta. The Mega Millions results consist of six numbers made up of five main numbers and the Mega Ball number. To view more information from each Mega Millions draw, including a full prize breakdown, please click on the button below.

Latest Mega Millions Results for Tuesday November 28th 2023
Mega Millions Results


&amp Prize Breakdown
Powerball
The Powerball weekly draws take place on Monday, Wednesday and Saturday nights at 22:59pm EST at the Florida Lottery's studios in Tallahassee. The draw consists of five main numbers and the Powerball number with any player(s) able to match all six numbers winning the jackpot. The Powerball results are displayed below but if you would like more information from each draw, please click on the button below.

Latest Powerball Results for Wednesday November 29th 2023
Powerball Results


&amp Prize Breakdown